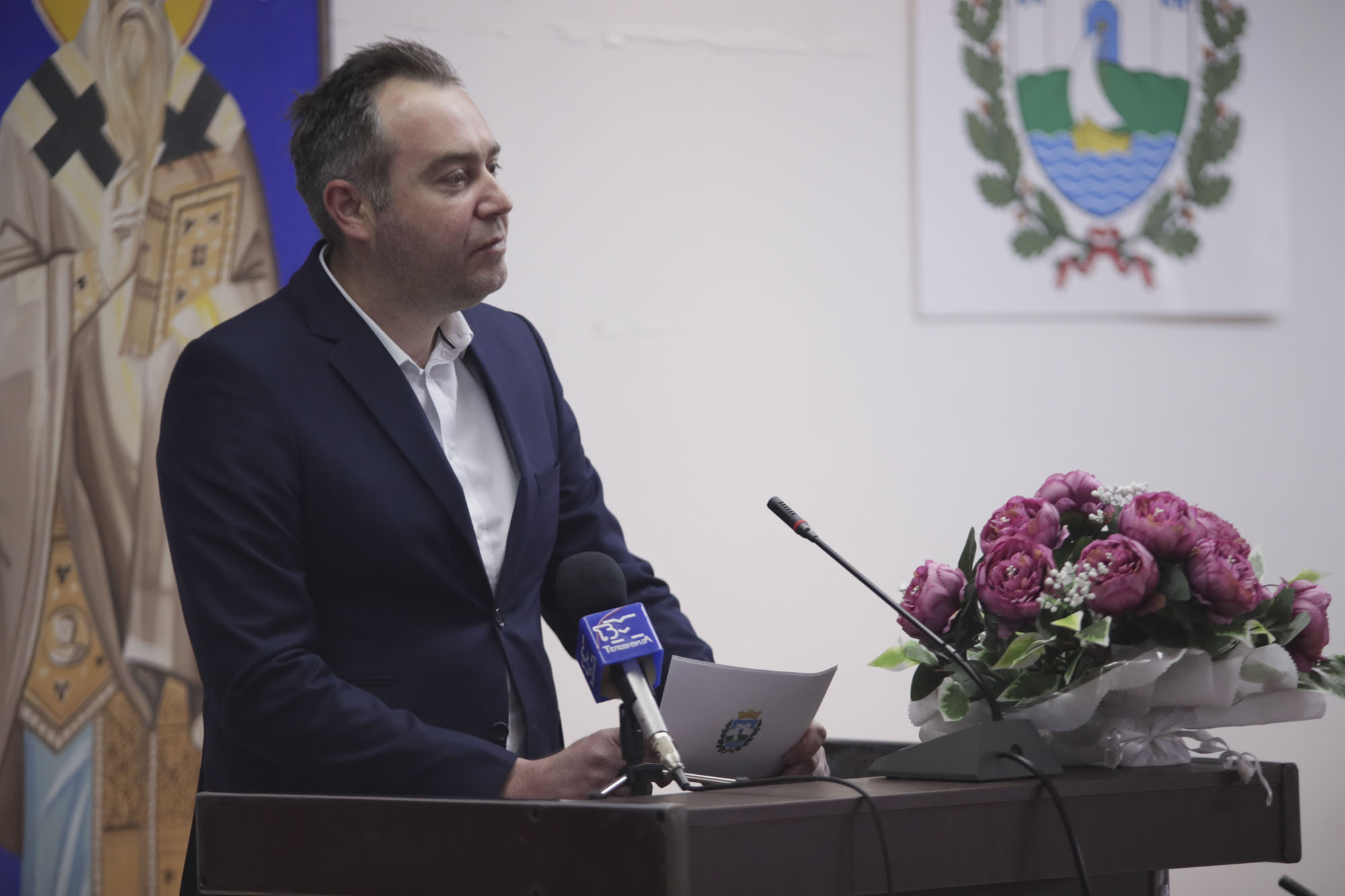 With a convenient ceremony in the Great Hall of the Municipality of Ohrid, was celebrated May 9 – Europe Day.
The Mayor of Ohrid, Konstantin Georgeski, in his speech stressed the commitment of our country to be part of the European Union.
-Ohrid is a crossroads of civilizations and a pillar of values on which the European Union was built and is the right place where we can send a call for the preservation and nurturing of humanistic principles. We are the part of the Europe, because we naturally belong there. We seriously paid attention to the problems that stopped our progress and we found the solutions. We have become a country that can be an example of fighting with the challenges and achieving goals. We are working on reforms and introducing all European standards. This gives us the right to demand the acceleration of the process for our European integration, said the Mayor Georgieski.
Within the manifestation were presented the projects from the Erasmus Plus program, by the students from secondary schools from Ohrid.
Erasmus program was established in 1987 by the European Commission and since then more than 1.5 million students and professors participated in Erasmus exchanges. The purpose of the program is to foster the mobility of students and teaching staff and European cooperation.