Тhe World chef Giorgio Diana and the restaurant expert Andrea Bijadzin was a part of the second edition of Gastro Tour "Taste Ohrid" from May 23rd to May 25th in Ohrid.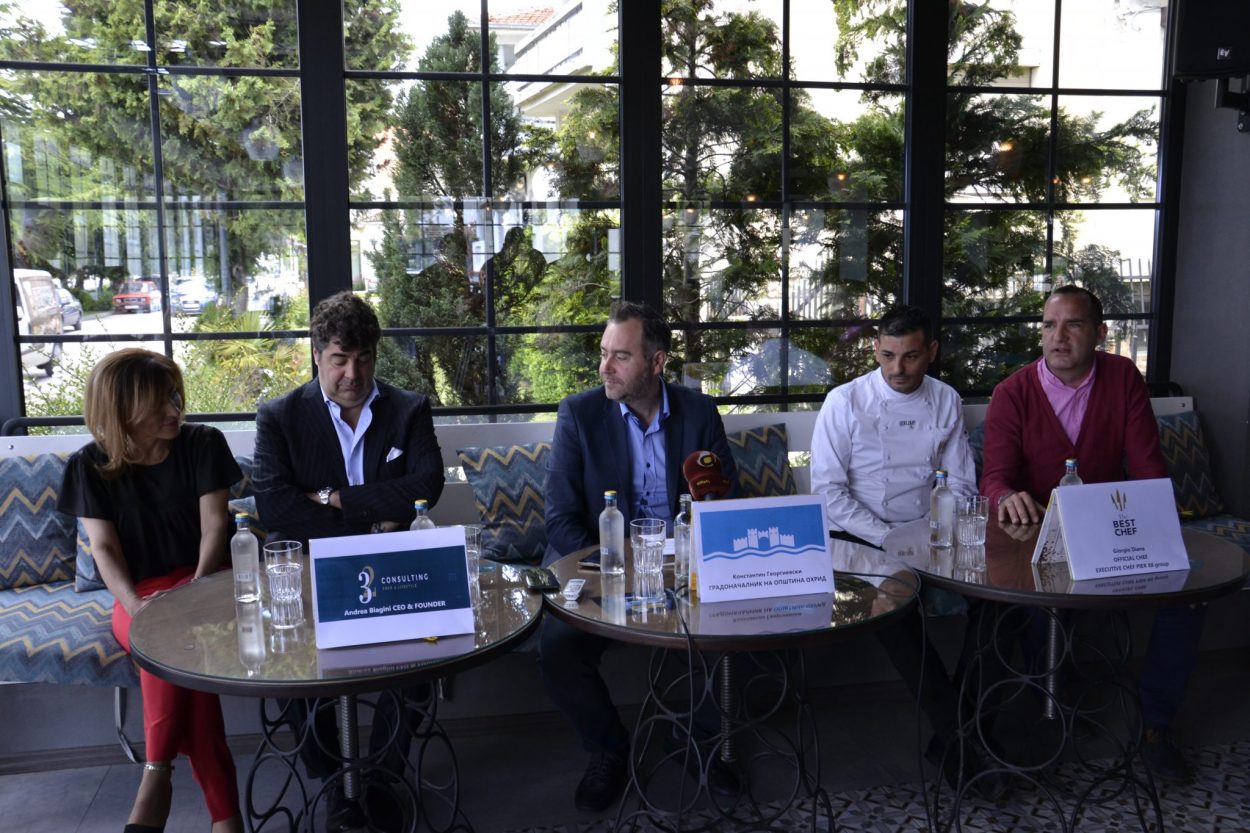 Within the event organized by the Municipality of Ohrid, Faculty of Tourism and Hospitality Ohrid and the Tourist Cluster EDEN, was organized a special master classes for the students of gastronomy, cooks, managers and owners of the Ohrid catering facilities.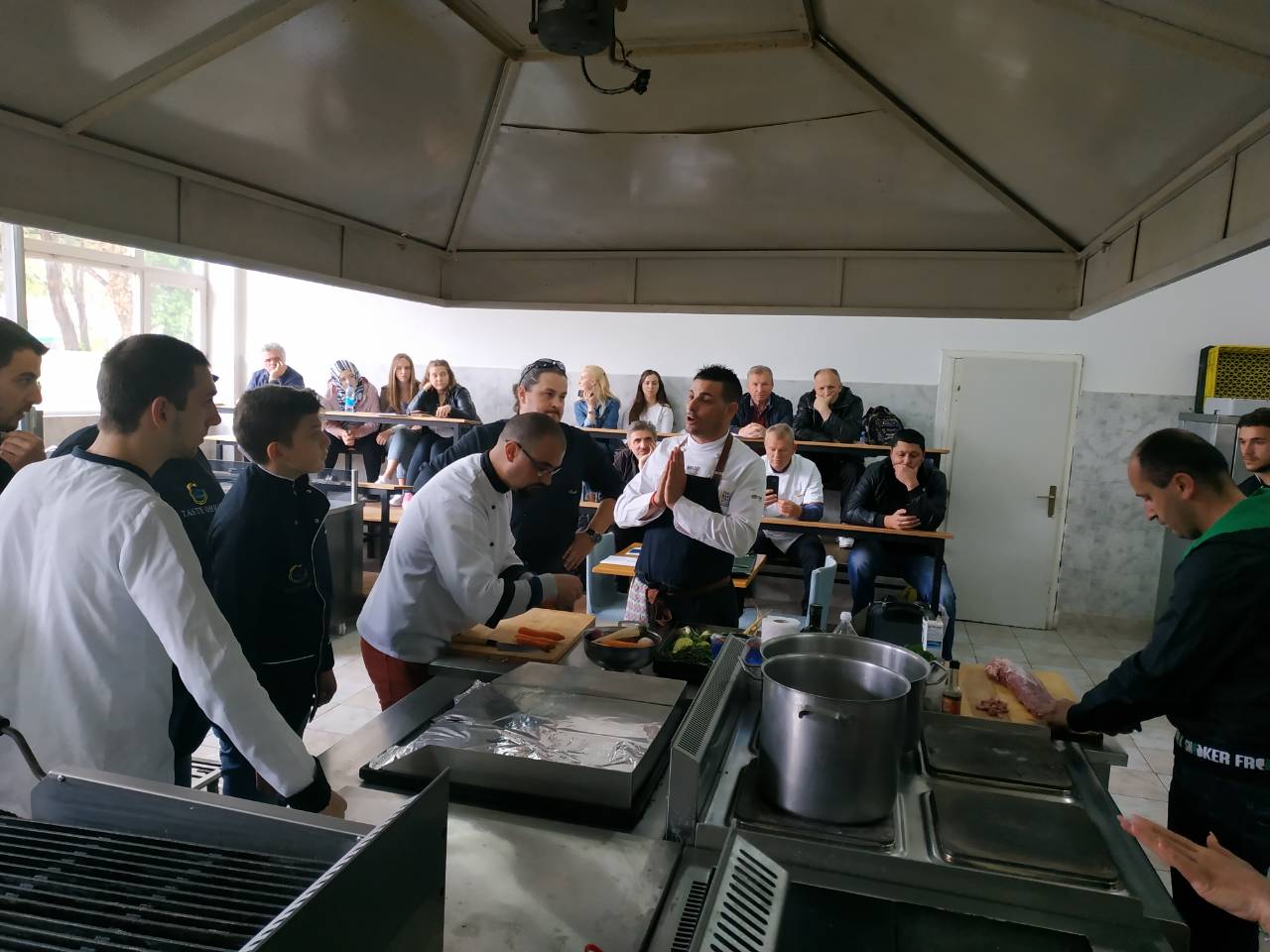 The Mayor of Ohrid, Konstantin Georgeski, believes that catering is an extremely important part of a complete tourist product and that is why it is necessary to constantly take measures for modernizing the gastronomic offer and increasing quality.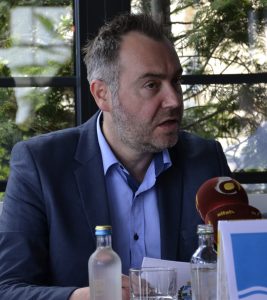 -Ohrid has a wide range of catering facilities, but the most of them serve standard types of food. Ohrid needed some significant refreshments with world trends, which impose a new dimension in culinary, and restaurants identify with their own seal in cooking and serving food and creating unique specialties.
The Gastro Tour is of great importance to Ohrid as a tourist center, because it promotes the culinary potentials of this region, packed and offered in a modern manner, in accordance with the world's catering standards. I hope that this event will continue to be organized in the future and that it will significantly contribute to improving the gastronomic quality in our catering facilities and will enrich the tourist offer in Ohrid, said the Mayor Georgeski.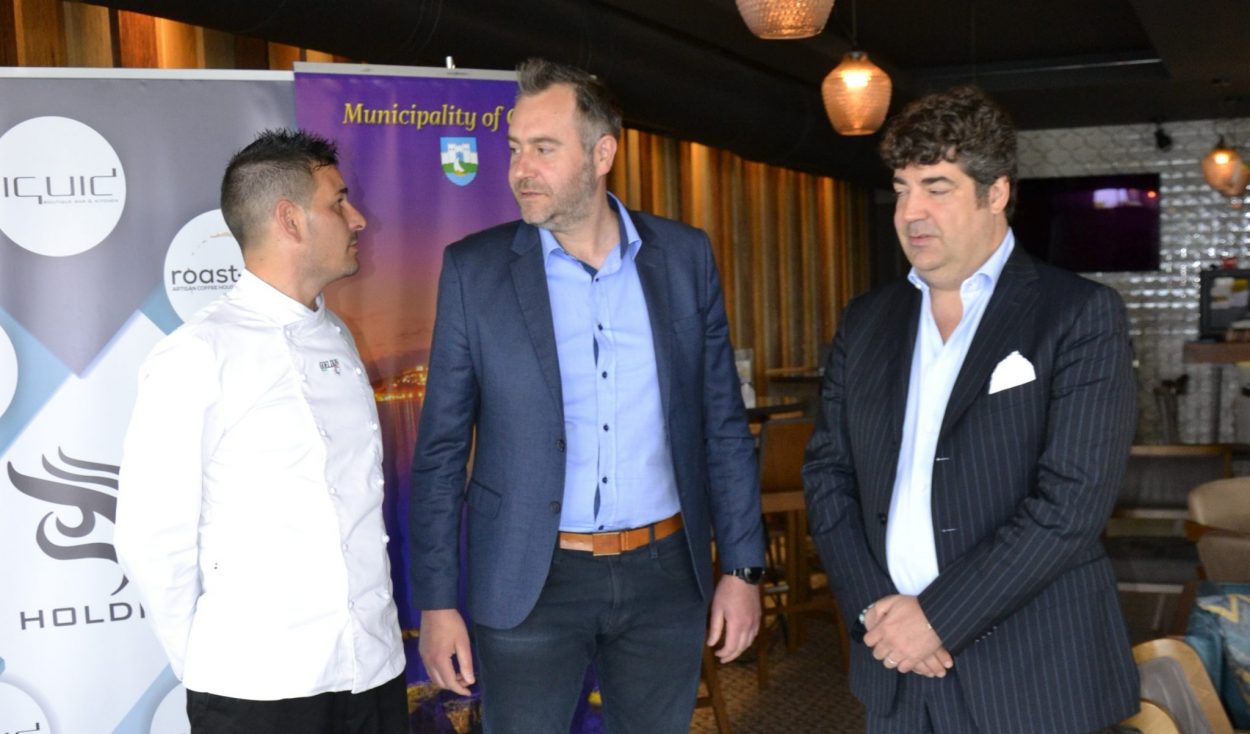 In addition to practical closed-circuit trainings, lovers of gastronomy  has the opportunity to taste the specialties of the famous chef Giorgio Diana. All domestic and foreign guests in Ohrid has a opportunity to taste the specialties along the Ohrid Lake, but also to watch the process of preparing the food.