With the new airline Stuttgart-Ohrid by the company "Eurowings" first passengers has been arrived at the Ohrid Airport "St. Paul the Apostle".
On the occasion of the first flight, Municipality of Ohrid organized appropriate ceremony attended by the general director of TAV Macedonia Alper Ersoy, Eurowings commercial director Oliver Vagner, Director of the civil aviation agency Tomislav Tuntev, and the President of the Council of the Municipality of Ohrid Zivka Angeloska.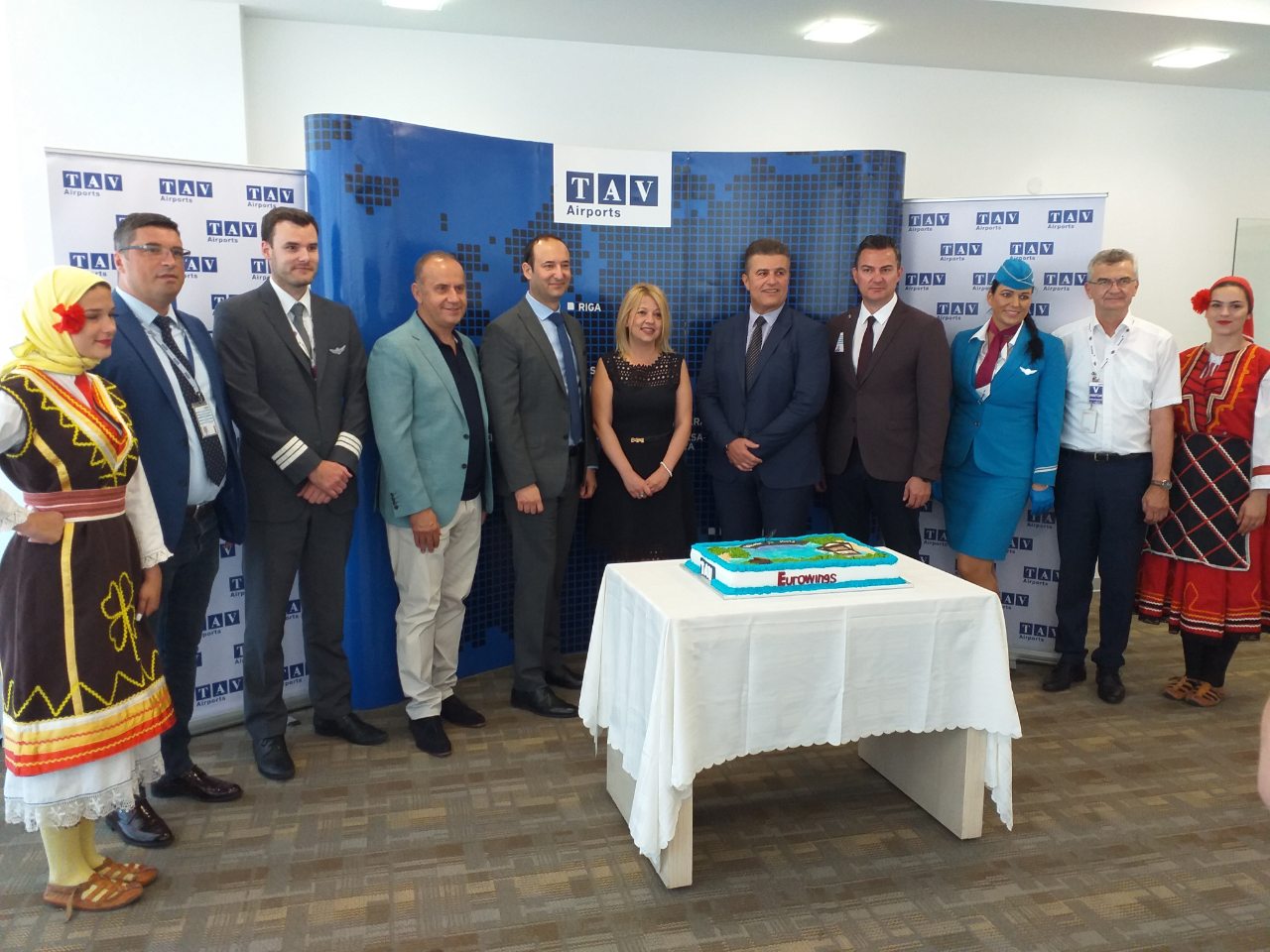 –          Ohrid is the biggest tourist pearl in our country, and every new air link means opening a new horizons and opportunities for trips, tourism development and establishing new business cooperation.  Thank of the Government of Republic of North Macedonia and TAV Macedonia efforts, a number of new direct lines have already been established to the Ohrid airport "St. Apostle Paul", by which Ohrid become connected city throughout the whole year, consequently this connection significantly affects the number of tourists and overnight stays increasing. Furthermore, about the tourist stakeholders in Ohrid, direct charter lines are of particular importance, which continue to operate during the summer period.
–          As Local Self-Government, constantly we are work in the area of improving the conditions for tourism development in Ohrid and we are definitely determined to achieve and realize all our goals. Ohrid has huge potentials, but only through mutual cooperation and strategic approach we can make a world tourist destination, said Ms. Angeloska in hers address.
The airline "Eurowings" will fly Stuttgart-Ohrid twice a week, every Monday and Friday, until 9 September, and on July 17, the airline will also open its second seasonal destination Düsseldorf-Ohrid, which will fly every Wednesday to the end of August.