The students from the primary schools from Ohrid and Debrca participated in the school race which took place on May 15th, announcing the third edition of the sports manifestation "OhridRunning".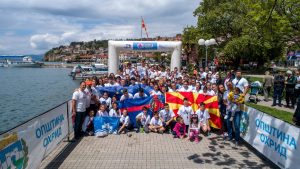 The awards for the best and the fastest participants in the race were awarded by the President of the Council of the Municipality of Ohrid, ZivkaAngeloska.
In the women's category best in the race was NenaNestorovska from the primary school "HristoUzunov", the second place was won by Elena Shenguloska from primary school "ZhivkoChingo"  and third place went to MendevieDaliposka from primary school "BratstvoEdinstvo" . In the male category the first to the finish arrived KlimentFilev from the primary school"St. KlimentOhridski ", the second prize was won by Vladimir Perduloski from the primary school "ZhivkoChingo ", and the third prize was awarded to Zoran Stojoski from the primary school "St. NaumOhridski ".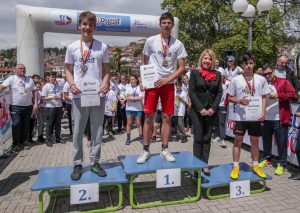 The school race was organized in cooperation with the Union of School Sports from Ohrid, and it is supported by the Delegation of the European Union, the Municipality of Ohrid, the Agency for Youth and Sport and the Foundation KlimentKoleski.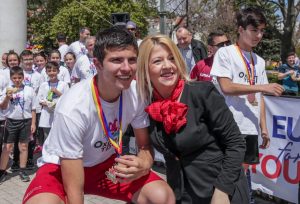 In the framework of this year's edition of "Ohrid Running", on May 18th will be held the children's race. The official program from the sports weekend "Ohrid Running" will start on May 31st, and the main races will be held on June 2nd 2019.